Background
We develop e-learning courses for professionals working in food and nutrition security, social and economic development and sustainable management of natural resources.
We provide our learners with free access to content that can interest them and support them in their job. The courses cover a wealth of topics of global interest. They offer content for self-pace learning as well as materials for trainers and references to existing bibliography and online resources.
Our methodology
We work with a range of partners to ensure high-quality to our learning materials.
A wide range of Subject Matter Experts from around the world are involved in the development, peer review and translation of content.
Our Instructional Designers take care of the design of the courses, from the definition of learning objectives to the use of appropriate instructional strategies to make the content easy to understand and engaging for learners.
The Courseware Developers develop and publish the courses by paying attention to the diverse needs of users. CD-Rom, online and downloadable versions of our courses are made available to match different technical settings.
We apply the ECBCheck quality criteria scheme for the design, development, delivery and evaluation of our e-learning courses. We have been awarded three international quality certificates in recognition of the quality of our e-learning courses by the OpenECBCheck professional community.
If you would like to learn more about the methodology we use for the design and development of our e-learning courses, see our publication: "E-learning Methodologies"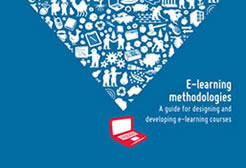 Download PDF
Last modified: Tuesday, 1 August 2017, 10:35 AM